Gaming and entertainment enthusiast Shimofuri Myojo "Soshina" will become an ambassador for the soon to be released blockchain game "Eternal Crypt – Wizardry BC -"!
Shimofuri Myojo "Soshina", a well-known game enthusiast and himself, who also has a strong interest in Web 3.0 culture, has been appointed as an ambassador of the title.
With the appointment of the ambassador, he will be supporting the game through various campaigns such as holding an official AMA talk-session and participating in the official community.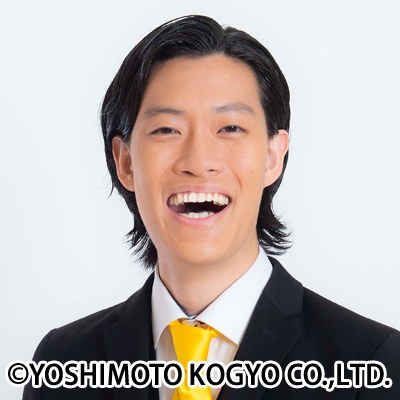 About Eternal Crypt – Wizardry BC –
Eternal Crypt – Wizardry BC – is a blockchain game being developed utilizing the "Wizardry" IP owned by Drecom Co., Ltd. It features a game system that blends simple, easy-to-play clicker gameplay with the strategic play style of an RPG. It aims to provide a blockchain game that can be enjoyed by many people around the world, utilizing the technologies of the Web3 domain such as blockchain and NFT.
"Wizardry" is a computer RPG title that was released in 1981 in the U.S.A.. It is known to be one of the original RPG titles that influenced many other titles with its iconic party system, dungeon exploration, monster combat and character growth. Various series titles were released and even after over 40 years, many devoted fans spread across the world.
Comment from Ambassador Soshina
I still have no idea what this game is, but I will do my best as an ambassador!
Soshina's Profile
Birthday: Jan. 7, 1993
Height/Weight: 180cm / 56kg
Blood Type: O
Born: Osaka, Japan
Hobby: Anime, Game, Computers, Music, Mahjong, Pachinko and Horseracing
Skill: Rock-Paper-Scissors
Debut: General 33rd Class Session 2011
Ambassador Soshina is here! Ask Me Anything!
The official Discord account for "Eternal Crypt – Wizardry BC -" will be hosting an AMA in which ambassador Soshina will explain the appeal of the game using NFT. The streaming will be held on the official Discord community. Please look forward to additional information.
Dates: Sept. 30 (Sat.) 17:30 – 18:30(JST) *subject to change
Eternal Crypt – Wizardry BC – Official X(Twitter): https://twitter.com/WizardryBC