Litepaper for Eternal Crypt – Wizardry BC – released! Wizardry BC Week starts with commemorative AMA! | ECWiz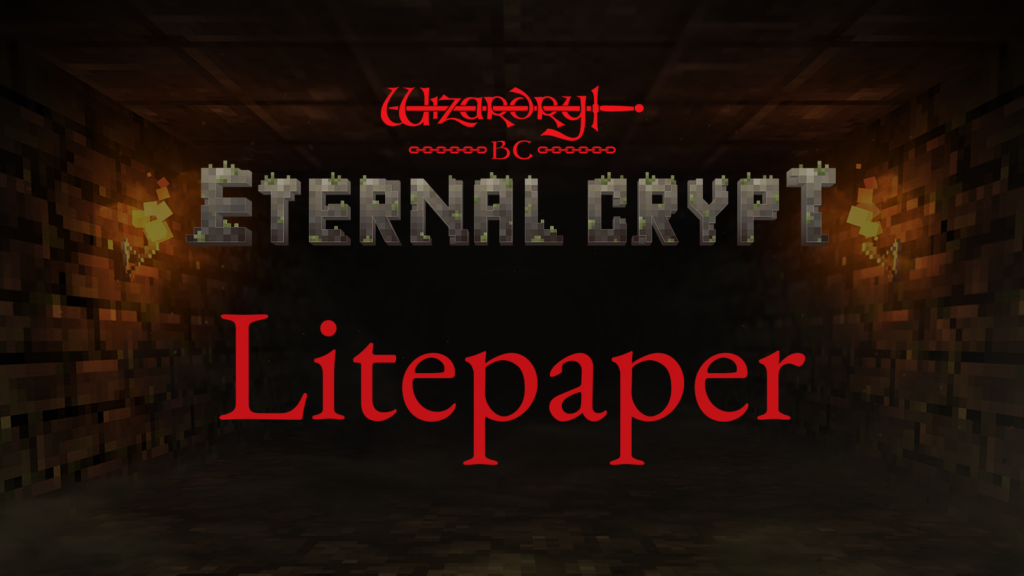 Litepaper Released, New Information on Tokens!
Eternal Crypt – Wizardry BC – is currently under development as a blockchain game that incorporates the classic IP of Wizardry to players around the world, published by ZEAL NOVA DMCC (HQ: UAE Dubai, hereafter "ZEAL NOVA"). We have released a Litepaper that outlines the game specifications and world view as well as the design details of the project, including tokens and NFT tokenomics.
Eternal Crypt -Wizardry BC- Litepaper:https://wiz-eternalcrypt.gitbook.io/en/
▼ In-game Currency "$BC token (Blood Crystal)"
In Eternal Crypt – Wizardry BC -, the in-game currency "$BC (Blood Crystal)" is issued as a token. These $BC tokens can be gained by meeting certain conditions such as assembling a party of adventurer NFTs with alchemical and mining power, and returning to town. $BC tokens can be used to purchase in-game items, improve the skill level of adventurer NFTs, and introduce new adventurers.
We plan to expand the utility of the $BC tokens in-game and on game-related areas in the future, and utility will be considered in the media mix development of the game.
▼ Pre-release Special NFTs on Sale!
A special NFT collection called "Adventurer Genesis Collection" will be available prior to release of the game (Initial NFT Offering). We also plan to launch a pre-release version of the game that allows players to gain $BC tokens by using the Adventurer Genesis Collection. The $BC tokens acquired during the pre-release period can be exchanged for adventurer NFTs that can be used once the main game is released. This will be an advantage for players who wish to kickstart the gameplay immediately after launch.
To commemorate the release of Litepaper we are holding "Wizardry BC Week"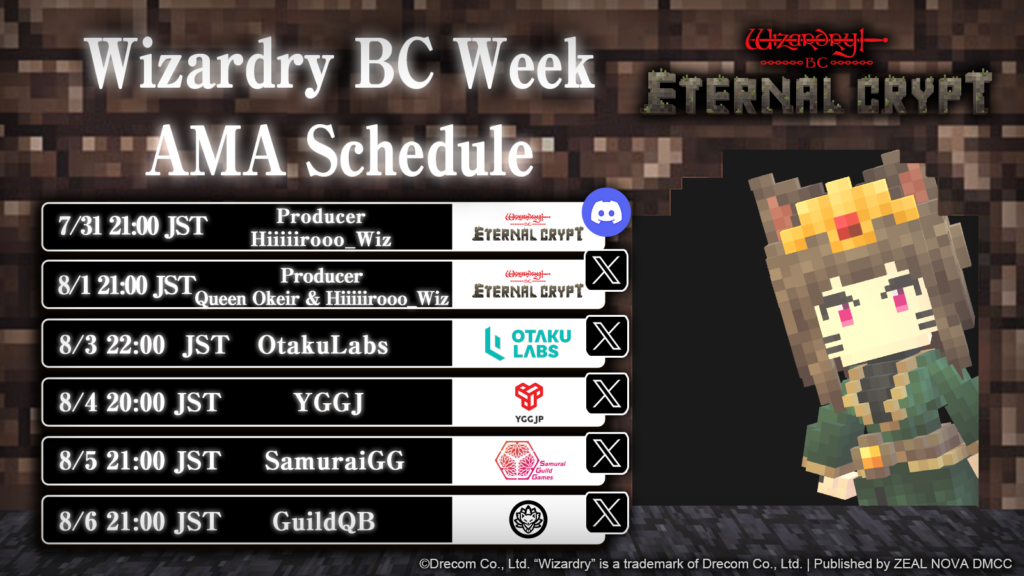 To commemorate the release of Litepaper and information regarding the Initial NFT Offering, we will hold a collaboration AMA with various game guilds. An English summary paper will be published at a later date on what was discussed at the AMA. Please look forward to it.
Twitter (英語) : https://twitter.com/WizardryBC_EN
Discord :https://discord.gg/SDUZu7bjgk
Telegram : https://t.me/WizardryBC